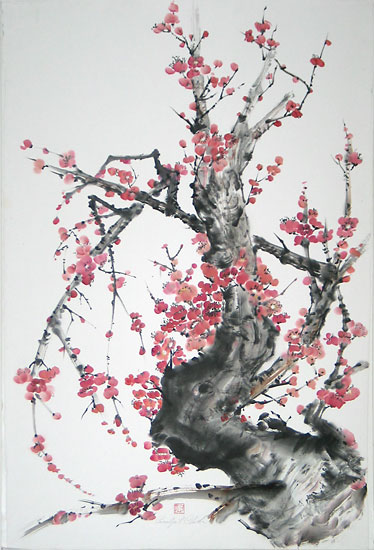 Carolyn L. Clarke is a Sumi-e artist instructor practicing traditional East Asian Brush Painting for over
40 years. Her ability to express the spirit of nature through brush and ink on paper has earned over
60 awards of excellence and merit including; -5 Sumi-e Society of America awards, 2 Grumbacher
Golds, The Richeson Silver Brush Award at SAL open juried show, The Bene Hana Purchase Award, and
numerous prizes from The Suburban Art League, Independent Art Society and other regional shows.
For 30 years Carolyn has served the Town of Oyster Bay Workshop Program as an instructor of Sumi-e.
She was an adult education teacher of Sumi-e at the Lawrence and Hewlett-Woodmere Public Schools
for 13 years. Carolyn's membership affiliations include The Sumi-e Society of American, Suburban Art
League, American Artists Professional League, and independent Art Society. She was president of The
Suburban Art League from 1985-1988. Carolyn is listed in "Who's Who in American Sumi-e", edited by
Motoi-Oi. Prior studying with Yukio Tashiro and Yung Liu, Carolyn was an accomplished water color
artist in the western style. Carolyn is the mother of six children and grandmother of seven.